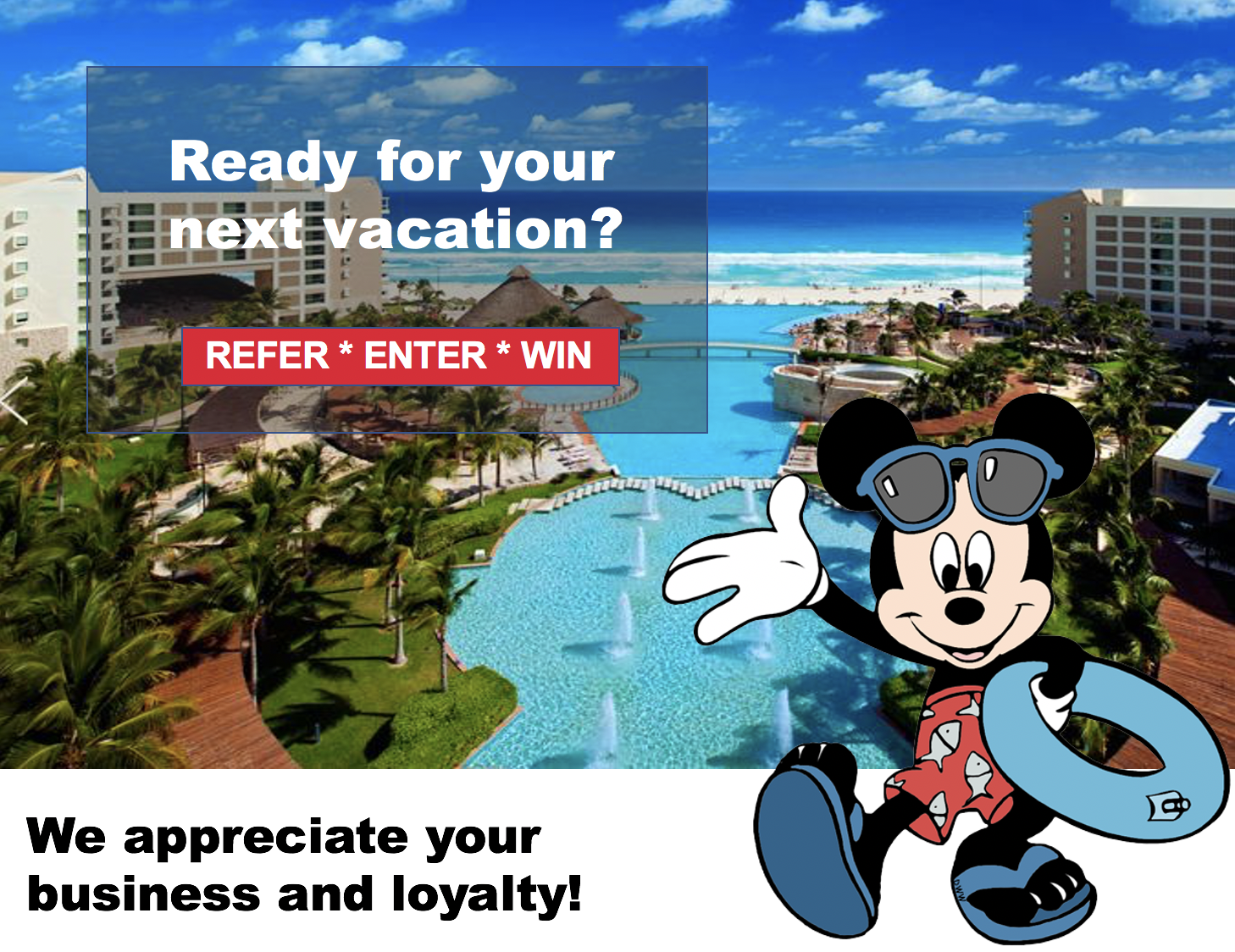 To show our appreciation, we are offering a chance to win a FREE trip to Cancun, Mexico or Orlando, Florida.
For every referral you send our way, we will enter your name in our annual drawing.
Check it out here:
https://kieferteamlink.com/CancunTripHighlightVideo
Must be 18 years or older to enter. Individuals affiliated with The Kiefer Team are not eligible to enter the contest. Contestants may enter by providing The Kiefer Team with any real estate lead. No purchase is required to enter the contest. One winner will be selected by random drawing. Prize: Two airline vouchers, 5 days, 4 nights accommodations. Winner to be announced January 2022. Trip valid during 2022 only. Blackout dates may apply.
Thank you! Your information has been submitted